Salvia Small Talk: Infusing Your Car with Sage
Aug 7, 2013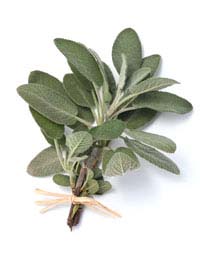 Throw away that cardboard air freshener dangling from your auto's rear-view mirror. Replace it with a tea infuser filled with crushed herbs and other pleasant smelling, natural ingredients.
We got this clever idea from Taylor Miller in
Mother Earth Living
. One blend Miller suggests combines a bit of crushed sage leaves with citrus peels. We think
Sacred White Sage
(
Salvia apiana
) would do a fine job of overcoming eau de dog, essence of fast food trash or other problematic aromas lurking in your car.
Plants mentioned in this article