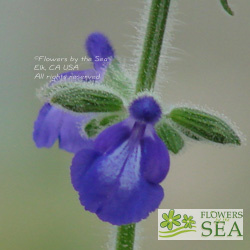 Mouse Over To Zoom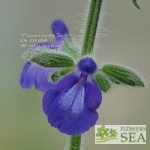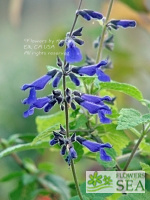 Common name

This is the non-scientific name used for a plant. A plant may have several common names, depending on the gardener's location. To further confuse the matter, a common name may be shared by several completely different plants. At Flowers by the Sea, we rely on the scientific name to identify our plants and avoid confusion.

Double Saw Tooth Sage
USDA Zones

The U.S. Department of Agriculture plant hardiness zones indicate the temperature zones where a plant is likely to thrive. It is determined by the average annual winter minimum temperature. Actual winter temperatures may be higher or lower than the average.

9 - 11
Size (h/w/fh)

The U.S. Department of Agriculture plant hardiness zones indicate the temperature zones where a plant is likely to thrive. It is determined by the average annual winter minimum temperature. Actual winter temperatures may be higher or lower than the average.

60"+/36"+/60"+
Exposure

This is the average amount of sunlight that a plant needs to thrive. Generally, full sun exposure is 6 or more hours of direct sun daily while partial shade is less than 4 hours of sun or dappled shade all day. Plants may tolerate more sunlight in cooler climates and need afternoon shade in extremely hot climates.

Full sun to partial shade
Soil type

This is the kind of soil that a plant needs to thrive. Most plants require a well-drained soil that allows the water to soak into the soil without becoming soggy. Sandy and clay soils can be improved by digging in compost to improve drainage.

Well drained & rich
Water needs

Plants have specific water requirements. Water loving means the plant needs regular watering to keep the soil moist. Average generally indicates applying 1 inch of water per week, or watering when the soil is dry to a depth of 3 to 4 inches. One inch of water is equal to 5 gallons per square yard of soil surface.

Average
Pot size

This is the size of the pot your plant will arrive in.

3 1/2 inch deep pot
Container plant?

"Yes" indicates that this plant can be successfully grown as a container plant.

Yes
Hummingbird plant?
Yes
Vivid deep violet flowers bloom from summer into fall and contrast prettily with the bright green, rumply foliage of this tall sage from southeastern Mexico. Belgian botanist and orchid lover Jean-Jules Linden was the first to record its discovery in 1838, according to records on file at Britain's Royal Botanic Gardens, Kew.

Linden shares credit for this sage with two peers who also were researching the botanical treasures of Mexico -- botanists Henri Guillaume Galeotti of France and Martin Martens of Belgium. The website MexConnect notes that Linden and Galeotti were part of a scientific entourage that climbed Mexico's highest peak -- the volcano El Pico de Orizaba, which rises 18,853 feet above sea level – near Veracruz in 1838. Perhaps that is where they encountered this heat-tolerant, yet water-loving sage.

By six years later, the plant was published as Salvia biserrata M. Martens & Galeotti. Who knows why Martens' name is attached to the species and not Linden's? It is a tantalizing mystery about a tough, attractive plant for which little information is available.

However, we do know that this herbaceous perennial grows rapidly up to 5 feet tall and 3 feet wide. It does well in either sun or partial shade and loves water and rich, well-drained soil. We also know that hummingbirds love it, but deer do not. We think you would enjoy it in borders, background plantings, moist areas of the yard, patio containers and seasonal flowerbeds.

Note: The name of this plant could be suspect, as not all botanists agree. Whatever the name, this is a great summer Salvia.