Salvia Small Talk: New Sunset Western Garden Book App
Aug 22, 2014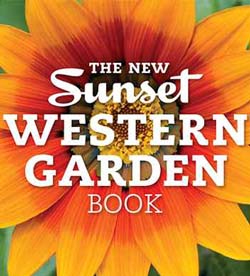 Digital textbook designer Inkling and the Sunset Publishing Corporation last spring introduced a smartphone and computer-pad app for the nearly 800-page-long gardening bible, The New Sunset Western Garden Book.
The New Sunset WGB, which was published in 2012, includes A-to-Z listings of 9,000 plants, including many sages (Salvia spp.), which are well suited to growing conditions in the West. It also contains 2,000 photographs, such as a closeup of Salvia microphylla 'Hot Lips' that shows some of the variation in color pattern of that dramatic, bicolor sage.
Many online reviewers say the 2013 app has made it possible for them to visit their local brick-and-mortar garden centers without lugging their print copies of New Sunset WGB or earlier editions of the encyclopedic book.
Although some reviewers have experienced navigation difficulties when learning how to use the app, reports are positive overall. You can purchase the app for about $14.99 through various venues, including Inkling, which offers one chapter for free testing before purchase.
Plants mentioned in this article
Salvia microphylla 'Hot Lips'
---