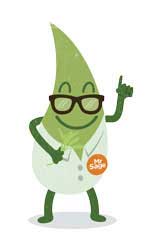 Welcome to Flowers by the Sea, a family run mail-order plant nursery. We've been supplying gardeners with superior plants for over 30 years. Our plants are large, healthy and guaranteed to please.
The genus Salvia is our specialty, and we have the largest selection in the United States. We currently offer Salvia species, hybrids and varieties - along with numerous outstanding hummingbird, butterfly and bee plants. Our focus is on plants for pollinators.
Each and every one has been extensively tested & evaluated before we list them here. We're proud of the quality of what we grow, and Unconditionally Guarantee your complete satisfaction with everything we sell.
Read about our safety measures for the novel coronavirus here. We're continuing to produce and ship plants and will be doing so for the foreseeable future. Thank you all for your support during these difficult times.
---
We will soon be taking orders for 2021 delivery. Doing your shopping before the spring rush will insure you have the widest selection, and you choose when your plants will be delivered. We sell out of some of our most popular varieties early every year, so order early to get exactly what you need.
Just getting started with Salvias? We have just what you need - the Getting Started with Salvias page. A great way to learn about this fascinating genus.
Read what our customers say about our service, quality and selection.
---
What's New
We test every plant before we offer it for sale. Your success is our success. You can be confident that these new introductions are dependable garden plants." - Kermit Carter, General Manager
Change is constant in horticulture. Selecting the best new plants is daunting even in one genus, especially Salvia, which contains about 900 species of true sages worldwide. Our New Arrivals section showcases the latest sages and companions in our online catalog whether new to commercial horticulture or only to our gardens. Please contact us if you have questions or gardening experiences to share about these plants.
(Light Pink Joy Sage) Salvia x 'Alegr­a Light Pink' is one of the most vigorous new plants at Flowers by the Sea.  It is a South American introduction from Roland Uria, an agronomy professor and plant researcher from Buenos Aires, Argentina. This select clone is a soft light pink shade.
(Hardy Pink & Yellow Gloxinia) This color form is rarely seen in Sinningia sellovii, which is a Brazilian species that tolerates heat and lures hummingbirds.