Aug 30, 2012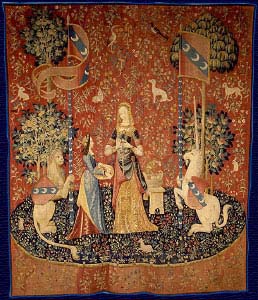 Humans have long gathered and cultivated a variety of plants for their oils, but from the medicinal to the spiritual to the culinary, certain members of the Salvia genus stand out for both their strong fragrances and their many uses. Salvias' pungent scents come from the aromatic oils inside their cells. Known as esters, terpenes and aromatics -- or the organic building blocks of scent -- these aromatic compounds are released when a plant's leaves, flowers or seeds are bruised or crushed.
Terpenes can also be distilled as essential oils. Research shows that essential oils from a number of Salvia species have anti-microbial properties, which helps explain the plants' traditional use to treat wounds, bleeding gums, sore throats and arthritis. And that's not even mentioning Salvia's long history as an ingredient in perfume, incense, smudge sticks, sachets and potpourri.
While it's also true that not all Salvias smell, well, pleasant, many varieties are grown specifically for the pungent or even sweet aromas that they release into the air. These ten Salvias are our top picks for the best-smelling varieties in the garden.
Salvia dorisiana
Also known as Fruit Scented Sage, Salvia dorisiana fills the garden with a strong, luscious fragrance that's reminiscent of tropical fruit punch that's been spiked with a healthy dose of pineapple. This sage doesn't just smell delicious ­ it's also a gorgeous addition to the landscape.
Salvia dorsiana grows to 4 feet tall and blooms from late-Fall through the Winter with spikes of large, magenta-pink blossoms that draw hummingbirds with their delicate tubular shape. Salvia dorisiana looks great even when it's not blooming; its large, heart-shaped foliage brightens the garden with lively, lime-green color and a gently fuzzy texture.
Native from Southern Mexico to Honduras, the name "dorisiana" stems from Doris, which means the bounty of the sea. In Greek mythology, Doris was the daughter of Oceanus, the personification of the ocean-stream that circles the earth at the Equator. Doris had some pretty impressive family connections; one of her 50 sea nymph daughters married Poseidon, and another was mother to Achilles. Appropriately, Salvia dorisiana grows well in coastal gardens.
This fruity, fragrant perennial is hardy in U.S. Department of Agriculture Zones 9 to 11. It prefers rich soil and regular irrigation, and thrives in full sun to partial shade exposures. Salvia dorisiana also grows well in containers and produces lovely blossoms for arrangements.
Salvia elegans
When bruised or crushed, the foliage of Salvia elegans releases a fresh, bright scent that's redolent of freshly cut pineapples, leading to its common name of Pineapple Sage. This semi-woody perennial is native to Mexico and Guatemala, where its natural habitat includes mountainside pine and oak forests.
Salvia elegans grows quickly up to 3 feet in warm, inland regions, and even taller - up to 5 feet in cooler, coastal landscapes. It blooms with dramatic spikes covered with bright scarlet flowers that attract hummingbirds. The flowers are edible and make a sweet, honeysuckle-like addition to salads or fruit plates.
This fruity Salvia grows as a subshrub in USDA Zones 9 to 11 and as an herbaceous perennial in Zones 8 to 9. In colder Zones, Pineapple Sage can be grown as an annual or grown in containers and overwintered inside. It prefers full sun to partial shade, rich soil and regular irrigation.
Salvia elegans also grows in several highly scented varieties. One of the smallest types, 'Tangerine', only grows to 18 inches tall, a perfect choice for small spaces or containers. Its spreading, dense growth patterns also make 'Tangerine' an effective ground cover. This aromatic sage's leaves have a distinct citrus smell that lends a touch of the exotic to the garden, while its dark red blossoms last for months with proper care.
Another small variety, 'Honey Melon', also provides a strong, fruity scent. With its hummingbird-attracting red blooms that last for months, this 2-foot-tall variety makes a welcome addition to the landscape or a container garden.
For a splash of bright golden color, Salvia elegans 'Golden Delicious' can't be beat. This low-maintenance sage has red blooms that contrast with its bright yellow foliage, all packed with characteristic pineapple fragrance. It's heat, drought and deer-resistant and makes a great filler in container gardens or a ground cover in your borders and beds.
Salvia spathacea
Salvia spathacea, or Hummingbird Sage, may be best known as your garden's number one hummingbird magnet, but this California native is also grown for the fresh, minty and slightly sweet aroma that wafts from its sticky, heart-shaped foliage. Hummingbird sage grows in gently spreading mounds, making it a perfect ground cover for partially shaded sites. Its long-lasting, red-pink blossoms attract beneficial pollinators with their abundance of sweet nectar, and their magenta bracts keep this plant attractive even when its done flowering.
Salvia spathacea grows to 2 feet tall with a 4 foot spread. It's hardy in USDA Zones 8 to 11 and prefers humus-rich, well-drained soil. It grows in a range of aromatic varieties, including 'Powerline Pink', a richly scented, 4-foot-tall cultivar with deep-pink blossoms; tiny 'Las Pilitas', a tolerant variety that only grows to a foot high but blooms with abundant, long-lasting, dark-pink flowers; and 'Topanga', a low-grower that can spread up to 12 feet across in the right conditions. Yellow-blooming Salvia spathacea include 'Alvis Keedy', with its mounding, scented foliage and bright blooms that age to white, and 'Cerro Alto', a vigorous clone that blooms with warm, apricot-hued blossoms.
Salvia gravida
Add a minty, earthy fragrance – slightly reminiscent of a steaming cup of fresh loose-leaf tea -- and visual interest to your garden with Salvia gravida or Gravid Sage. A native of Michoacan in southwestern Mexico, this aromatic sage produces showy, 12-inch-long racemes of showy, red-magenta blossoms that hang from arching branches. Salvia gravida blooms from winter through spring.
A large sage, Salvia gravida can grow to more than 5 feet tall and may require support from a trellis, wall nearby tree. It responds well to late-winter and late-pruning and may need protection from winter wind or rain. It's hardy in USDA Zones 8 to 11. It thrives in rich, well-drained soil and sites with regular irrigation and sunny to partially shaded exposures.
Salvia melissodora
Though commonly known as Grape Scented Sage, some believe that Salvia melissodora actually smells more like lavender. Long used as a medicinal plant by the Tarahuama, an indigenous people of northwestern Mexico, gardeners prize this hardy evergreen for its powerfully scented, gray-green foliage and stunning pale lavender-blue blossoms. It's also a favorite among those who want to attract hummingbirds, butterflies and bees to their garden.
Though Grape Scented Sage can reach up to 6 feet tall in its native habitat, in the garden this dense, tidy shrub grows to about 3 feet tall with a similar spread. It prefers sunny spots with excellent drainage and is quite drought-resistant; in fact, it requires minimal irrigation once established. Salvia melissodora is hardy in USDA Zones 8 to 11.
Salvia clevlandii
Commonly known as California Blue Sage, the scent of Salvia clevandii will be familiar to anyone who's ever taken a stroll through the California chaparral. This native sage is prized for its blue-violet to lilac-blue blossoms – which draw hummingbirds and other pollinators to your garden -- as well as its earthy, savory scent which, unlike some other sages that must be rubbed to release their aroma, wafts through the air all on its own. In fact, its dried foliage is often used to scent sachets and potpourris.
Salvia clevandii tolerates drought and thrives in well-drained, sunny sites. It grows in shrub form up to 5 feet high and its flower spikes can add another foot to its height. Speaking of flowers, they make gorgeous and fragrant additions to cut arrangements. California Blue Sage is hardy in USDA Zones 8 to 11.
It's also available in a range of varieties and hybrids, including 'Pozo Blue' or Gray Musk Sage. This hybrid of California Blue Sage and California Purple Sage tolerates a range of soil types and is cold hardy to USDA Zone 8. It grows quickly up to 3 feet tall and produces purple-blue blooms for months atop its aromatic, fuzzy gray foliage.
Another hybrid, 'Purple Stem', grows to 4 feet tall and produces clear blue flowers streaked with white accents, held atop striking, dark-purple stems. Though its taxonomy remains a bit of a mystery, this fragrant sages' parents hail from Tamaulipas in Northern Mexico. It tolerates heat and drought and grows as a woody shrub.
Other Salvia clevlandii varieties include 'Deer Springs Silver'', which features especially strong scented foliege; 'Winnifred Gilman', with musky scented, silvery-green foliage; and 'Betsy Clebsch', which blooms with both white and blue blossoms.
Salvia apiana
If you've ever burned a smudge stick, it was likely made with dried Salvia apiana, also called White Sage. This California native has a distinct, pungent scent that's redolent of a pine forest. Indigenous peoples have long prized this sage's woody, slightly resinous aroma and utilized its medicinal and spiritual properties. Traditionally, Salvia apiana has been used to scent everything from shampoo to sweatlodge ceremonies; California's Diegueno tribe used to rub crushed leaves on their skin to eliminate body odor before hunting, and many groups burn dried foliage during purification rituals.
In the garden, Salvia apiana brightens the landscape with its stiff, white foliage topped with white-to-lavender blossoms that attract pollinators. White Sage grows slowly to 3 feet tall and maintains a compact, low-maintenance form. It's hardy in USDA Zones 8 to 11 and prefers sunny, well-drained sites.
Salvia officinalis
For a scent that's practically guaranteed to make your mouth water, plant Salvia officinalis, also known as Kitchen or Culinary Sage. Kitchen Sage is native to the Mediterranean region, where its medical and culinary uses have been known for thousands of years. Though it's commonly found in herb gardens, this perennial makes an attractive and fragrant addition to the landscape, as well. Salvia officinalis' characteristically fuzzy, gray-green foliage releases a savory, almost-lemony aroma, while its purple-blue flower spikes bloom for three to four weeks in spring.
Salvia officinalis is hardy in USDA Zones 5 to 10. It grows best in full sun and well-drained soil. Mature plants reach about 18 inches in height and do well in containers. Kitchen sage comes in several varieties, including 'Berggarten', or Mountain Culinary Sage, which has large, rounded foliage packed full of savory, complex flavor and scent. A true culinary herb, 'Berggarten' rarely flowers. This German variety grows to about 18 inches tall and forms a dense, tight mound. It's hardy in Zones 6 to 9.
Salvia canariensis
Named for its native island habitat, Salvia canariensis or Canary Island Sage fills the garden with a woody, earthy scent that contains a spicy hint of warm cloves. This large, shrubby sage blooms dramatically with violet-purple blossoms offset by magenta bracts and fuzzy, silvery-green leaves. In Zones 9 to 10, Salvia canariensis can grow up to 5 feet tall with an even wider spread; its grows as a perennial in Zones 7 to 8. In colder climates, it can even be grown as an annual.
Canary Island Sage's long-lasting purple blooms attract hummingbirds and butterflies and make especially attractive cut-flower arrangements. This versatile sage prefers full sun and well-drained soil and, through it tolerates drought once established, it grows best when provided with moderate irrigation.
Salvia caymanensis
A true rarity, Salvia caymanensis or Cayman Sage was thought to be extinct for almost half a century. One of Grand Cayman Island's 21 endemic flora species, no one had glimpsed this aromatic sage growing since 1967. After 2004's Hurricane Ivan, conservationists from the Darwin Initiative postulated that conditions might be ripe for a comeback, so they posted "wanted" signs around the island. A few weeks later, a motorist spotted a Cayman Sage blooming by the side of a road.
Today, this still-critically endangered species is cultivated by England's Royal Botanical Gardens. In the garden or greenhouse, this fragrant sage's pungent scent really stands out. Both its dense, gray-green foliage and tiny blue-white blossoms are aromatic, emitting a slightly resinous, woody yet almost-fruity scent with minty overtones.
Hardy in USDA Zones 9 to 11, Cayman Sage grows as a shrubby perennial in warmer climates and as an annual in cooler Zones. This 18-inch tall plant thrives in rich, well-drained, and well-irrigated soil and prefers full sun to partially shaded exposures. It also makes a fragrant addition to container gardens.
---
---
After you've planted your Salvias, take a stroll through your garden just after the sun goes down on a warm summer evening or following a light rainfall. Nothing quite compares to the rich, calming scents that float into the air as you brush past these aromatic Sages!