Pantone Pageant: "Tender Shoots Green" Designer Salvias
First posted on Jan 7, 2013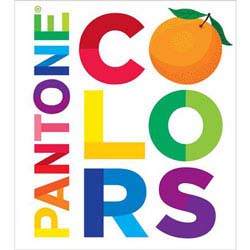 Lime is the kind of bright, cheerful color that practically shouts, "Hey, look at me!" Limelight Mexican Sage (Salvia Mexicana 'Limelight') is the kind of plant that makes you say, "Hey, look at that! Let's plant it." It brightens the landscape with its startling contrast of chartreuse-lime foliage and deep violet-blue flowers.
Among the hundreds of Salvias that we grow at Flowers by the Sea, it is difficult to think of a more dramatic poster plant to illustrate "Tender Shoots 14-0446," one of the greens that the Pantone color corporation says will be big this year with fashion and industrial designers.
Runner-Up Greens
Tender Shoots and a third green – "Grayed Jade 14-6011" – lost out to "Emerald 17-5641" as the top design color of 2013. But we'll still be seeing a lot of them this year and thinking, in some cases, "Ewww! look at that."
From ski bibs so bright that everyone can see you coming to a maternity dress that might make you look like a balloon ready to burst at any moment, Tender Shoots is beginning to put down roots in fashion. It's also making appearances in home furnishings as sofa throws that might keep even the sleepiest couch potato awake and as patio flowerpots and plastic chairs, which some gardeners may find aggressively green.
So whether revamping your wardrobe, renovating a bathroom or decorating the back deck, maybe it would be wise to err on the side of a little bit instead of a lot of lime, chartreuse, yellow-green, Tender Shoots or whatever you want to call it. This suggestion is similar to a rule you likely learned in kindergarten concerning indoor voices being softer than outdoor ones. However, your garden is a safe place to raise your design voice. Whether you prefer your colors loud or sotto voce, here are some Salvias that you can plant a lot of to shout out your love of Tender Shoots. Or you can plant a few here and there in strategic spots if you prefer to whisper it.
All three do well in USDA cold hardiness zones 7 to 9, except for Nambian Sage, which is just right for the warmer range of Zones 9 to 11. Give them well-drained soil and full sun.
Limelight Mexican Sage
In the greenhouse before spring planting, the foliage of this sage is an unremarkable grass green. However, once planted outdoors in full sunlight, Limelight Mexican Sage turns extraordinary limeade green.
A member of the Salvia mexicana group, Limelight is a tall, cool drink in the landscape, rising up 48 to 60 inches and spreading 24 inches. It flowers from late summer through fall and needs regular checking to make sure its soil doesn't get too dry. Also, of all the Salvias described here, Limelight is the only one that requires rich soil.
Mauritania Tingitana Sage
The large, luminously lime-green leaves of Mauritania Tingitana Sage (Salvia tingitana) are strongly aromatic. In contrast, its abundant, one-inch-long bicolor flowers seem more reserved; they are a delicate combination of yellow and lavender.
Averaging from 24 to 36 inches in height and spreading only 24 inches, this is an ideal border plant and also works well in planters. Always check the moisture in container plantings to make sure that plants don't completely dry out. However, this sage – native to Saudi Arabia – can get by on little water. It has a long history of cultivation going back 400 years and weaving through various countries in the Middle East and North Africa before arriving in Europe in the 1700s.
Savannah Blue African Sage
Salvia x 'Savannah Blue' is related to two South African sages -- Namibian Sage (S. namaensis) and Creeping African Sage (S. repens). Similar to Mauritania Tingitana Sage, it thrives in average to dry soil. Savannah Blue gets its feathery foliage from Namibian Sage and its sky-blue flowers and its strong, creeping stems from its other parent.
This sage's pleasant fragrance, compact growth, and drought tolerance make it a good ground cover that you can expect to grow about 36 inches tall and 24 inches wide. It grows as an herbaceous perennial in zone 8 to 11. Winter mulch is helpful at the cold end of its range, but remember that well-drained soil is always necessary if you plan to mulch.
Next in the Pantone Pageant
As already mentioned in our article on emerald-green Salvias, we grow a number of sages that are good matches for Pantone 2013 designer colors. Next, we'll look at matches for Pantone's "Grayed Jade 14-6011," a color similar to the velvety green-grays of many Salvias. We'll also consider how to create a dynamic mix by combining emerald, lime and gray-green. It's time for foliage to receive some applause. As ever, please contact us if you have questions about any of our plants.
Revised on Dec 10, 2018 04:00 PM
Plants mentioned in this article