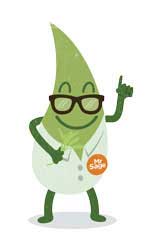 Welcome to Flowers by the Sea, a family run mail-order plant nursery. We've been supplying gardeners with superior plants for over 30 years. Our plants are large, healthy and guaranteed to please.
The genus Salvia is our specialty, and we have the largest selection in the United States. We currently offer Salvia species, hybrids and varieties - along with numerous outstanding hummingbird, butterfly and bee plants. Our focus is on plants for pollinators.
Each and every one has been extensively tested & evaluated before we list them here. We're proud of the quality of what we grow, and Unconditionally Guarantee your complete satisfaction with everything we sell.
Read about our safety measures for the novel coronavirus here. We're continuing to produce and ship plants and will be doing so for the foreseeable future. Thank you all for your support during these difficult times.
Inventory update - April 19, 2020
Due to a larger than anticipated demand for our plants this year, we are running short on many varieties. We're doing our best to keep up, but some that we generally offer well into the summer are almost gone. We still have many fine varieties ready for your garden, but may not have your first choice. Thank you all for your patience and your support during these unprecidented times.
---
Just getting started with Salvias? We have just what you need - the Getting Started with Salvias page. A great way to learn about this fascinating genus.
Read what our customers say about our service, quality and selection.
---
What's New
We test every plant before we offer it for sale. Your success is our success. You can be confident that these new introductions are dependable garden plants." - Kermit Carter, General Manager
Change is constant in horticulture. Selecting the best new plants is daunting even in one genus, especially Salvia, which contains about 900 species of true sages worldwide. Our New Arrivals section showcases the latest sages and companions in our online catalog whether new to commercial horticulture or only to our gardens. Please contact us if you have questions or gardening experiences to share about these plants.
(Romanian Sage) Here's a great selection for mixed Salvia borders in zones with colder winters. This herbaceous perennial features deep violet flowers in large whorls atop tall, branched spikes.
(Pink Preference Autumn Sage) Two-tone, hot pink flowers and contrasting, nearly black bracts make this Autumn Sage stand out. This drought tolerant Autumn Sage from Central Texas is also compact, rugged, heat tolerant and capable of handling Zone 6 chill.
(PIKES PEAK PURPLE® Beardtongue) Attractively mounded and compact, the dark green foliage of drought-resistant Penstemon x Mexicali 'P007S' frames violet-purple flowers. Beelines of the same color mark the flowers' white throats.
(Change of Heart Fuchsia) The flowers of Fuchsia 'Change of Heart' are a confection of reddish-purple corollas and magenta tubes that flare out into magenta sepals tipped in green. They hang from branches of mid-green foliage just lax enough to trail attractively in a container.
(Elk Giant Chiapas Sage) This is a mega version of one of our favorite partial-shade Salvias. It's larger in all ways that the species, with inflorescence up to 2 feet long. Because of it's spread it is not suitable for small areas, but will delight gardeners and hummingbirds alike when given room to grow.
(Fashion Cherry Sage) Pendulous cherry-red blossoms and dark bracts make Salvia Fashion Cherry™ an eyecatcher. Although it looks like an Australian Wish Sage, it's a cross between North and South American species.
(Elk Dwarf Balkan Sage) Violet-blue whorls of flowers and plentiful, fuzzy, basal leaves that reach an impressive length of 18 inches are two notable features about this hardy, herbaceous perennial, which is native to western Asia. This is an extremely compact variety with dark green leaves, quite different in appearance compared with the common species.
(Fanfare Fuchsia) Slender and abundant, the 2-inch-long flowers of Fuchsia 'Fanfare' have deep red sepals that flare over a corolla of orange-red petals. Hummingbirds love these tubular blossoms hanging amid glossy, deep green leaves.