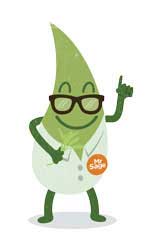 Welcome to Flowers by the Sea, a family run mail-order plant nursery. We've been supplying gardeners with superior plants for over 30 years. Our plants are large, healthy and guaranteed to please.
The genus Salvia is our specialty, and we have the largest selection in the United States. We currently offer Salvia species, hybrids and varieties - along with numerous outstanding hummingbird, butterfly and bee plants. Our focus is on plants for pollinators.
Each and every one has been extensively tested & evaluated before we list them here. We're proud of the quality of what we grow, and Unconditionally Guarantee your complete satisfaction with everything we sell.
Read about our safety measures for the novel coronavirus here. We're continuing to produce and ship plants and will be doing so for the foreseeable future. Thank you all for your support during these difficult times.
---
Just getting started with Salvias? We have just what you need - the Getting Started with Salvias page. A great way to learn about this fascinating genus.
Read what our customers say about our service, quality and selection.
---
Fall planting time is approaching!
Most perennial and woody Salvias thrive when planted in autumn. The season's warm soil speeds root growth unlike the cool soil of early spring. Furthermore, sages put lots of energy into foliage instead of root development in spring. Fall planting allows plants to develop strong root systems that prepare them for the demands of rapid foliar growth and flowering next spring.
Look for this icon:

for plants that are superior for fall planting.
Now booking shipping dates through October - order now for delivery at the perfect time for your climate.

Visit our Fall Planting Headquarters Page
What's New
We test every plant before we offer it for sale. Your success is our success. You can be confident that these new introductions are dependable garden plants." - Kermit Carter, General Manager
Change is constant in horticulture. Selecting the best new plants is daunting even in one genus, especially Salvia, which contains about 900 species of true sages worldwide. Our New Arrivals section showcases the latest sages and companions in our online catalog whether new to commercial horticulture or only to our gardens. Please contact us if you have questions or gardening experiences to share about these plants.
(Big Red Sage) Hummingbirds and butterflies adore the large, deep red blossoms of Salvia penstemonoides, a once rare herbaceous perennial. Its long blooming, super tall flower spikes rise from a basal rosette of lemon-lime fragrant leaves the color of green apples.
(Salvador Cuphea)  Closely related to but distinct from Cuphea oreophylla, this rare species has small flowers in great profusion.  A spreading shrubby grower, it excells in containers where it can be enjoyed close up.
(Romanian Sage) Here's a great selection for mixed Salvia borders in zones with colder winters. This herbaceous perennial features deep violet flowers in large whorls atop tall, branched spikes.
(West Texas Grass Sage) Small clusters of true blue flowers are spaced widely along the grass-like stems of this airy West Texas mountain sage. Like so many American native plants, it is a key food source for honeybees, butterflies and hummingbirds.
(White Swamp Milkweed) Umbels of tiny, star-shaped flowers bloom from summer into fall forming clouds of white amid the dark green, slender, lance-shaped leaves of Ice Ballet. Although this is a water-lover comfortable in rain gardens and by the side of ponds, Ice Ballet can get by with average watering based on local conditions.
(PIKES PEAK PURPLE® Beardtongue) Attractively mounded and compact, the dark green foliage of drought-resistant Penstemon x Mexicali 'P007S' frames violet-purple flowers. Beelines of the same color mark the flowers' white throats.