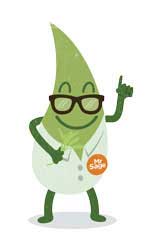 Welcome to Flowers by the Sea, a family run mail-order plant nursery. We've been supplying gardeners with superior plants for over 30 years. Our plants are large, healthy and guaranteed to please.
The genus Salvia is our specialty, and we have the largest selection in the United States. We currently offer Salvia species, hybrids and varieties - along with numerous outstanding hummingbird, butterfly and bee plants. Our focus is on plants for pollinators.
Each and every one has been extensively tested & evaluated before we list them here. We're proud of the quality of what we grow, and Unconditionally Guarantee your complete satisfaction with everything we sell.
Read about our safety measures for the novel coronavirus here. We're continuing to produce and ship plants and will be doing so for the foreseeable future. Thank you all for your support during these difficult times.
Inventory update - May 30, 2020
Due to a larger than anticipated demand for our plants this year, we have run short on many varieties. We're doing our best to keep up, but some that we generally offer well into the summer are almost gone. We still have many fine varieties ready for your garden, but may not have your first choice.

By July 1st we anticipate having more of what you have learned to expect ready to ship. Thank you all for your patience and your support during these unprecidented times.
---
Just getting started with Salvias? We have just what you need - the Getting Started with Salvias page. A great way to learn about this fascinating genus.
Read what our customers say about our service, quality and selection.
---
What's New
We test every plant before we offer it for sale. Your success is our success. You can be confident that these new introductions are dependable garden plants." - Kermit Carter, General Manager
Change is constant in horticulture. Selecting the best new plants is daunting even in one genus, especially Salvia, which contains about 900 species of true sages worldwide. Our New Arrivals section showcases the latest sages and companions in our online catalog whether new to commercial horticulture or only to our gardens. Please contact us if you have questions or gardening experiences to share about these plants.
(Elk Cream Hardy Gloxinia) Unlike regular Sinningia tubiflora, this petite variety has long,  tubular flowers that are cream colored instead of pure white. Soft hairs give its mounding foliage a silvery green look, velvety texture, and drought resistance.
(Yellow Pink Hybrid Jame Sage) Dusty pink with pale yellow throats, the bicolor pastels of this Salvia x jamensis are especially charming up close. 'Yellow Pink' is a compact sage with tiny, smooth foliage.
(Salvador Cuphea)  Closely related to but distinct from Cuphea oreophylla, this rare species has small flowers in great profusion.  A spreading shrubby grower, it excells in containers where it can be enjoyed close up.
(Romanian Sage) Here's a great selection for mixed Salvia borders in zones with colder winters. This herbaceous perennial features deep violet flowers in large whorls atop tall, branched spikes.
(White Swamp Milkweed) Umbels of tiny, star-shaped flowers bloom from summer into fall forming clouds of white amid the dark green, slender, lance-shaped leaves of Ice Ballet. Although this is a water-lover comfortable in rain gardens and by the side of ponds, Ice Ballet can get by with average watering based on local conditions.
(Swamp Milkweed) The light green of this Milkweed's slender, lance-shaped leaves compliment its rose-pink umbels of tiny, star-shaped flowers that smell like vanilla. As its common name implies, this plant is a great solution for saturated soils, such as in rain gardens and the edge of ponds. Yet it can get by on average watering based on local conditions.
(PIKES PEAK PURPLE® Beardtongue) Attractively mounded and compact, the dark green foliage of drought-resistant Penstemon x Mexicali 'P007S' frames violet-purple flowers. Beelines of the same color mark the flowers' white throats.
(Cut Leaf African Blue Sage) In botanical names, aurita means "ear shaped." It's the ear-like lobes of this sage's leaves that give the species part of its name Salvia aurita ssp. galpinii. The cut leaf foliage is heavily lobed, mint green and lightly hairy.
(Fashion Cherry Sage) Pendulous cherry-red blossoms and dark bracts make Salvia Fashion Cherry™ an eyecatcher. Although it looks like an Australian Wish Sage, it's a cross between North and South American species.