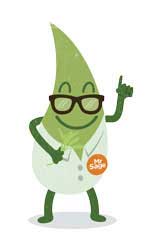 Welcome to Flowers by the Sea, a family run mail-order plant nursery. We've been supplying gardeners with superior plants for over 30 years. Our plants are large, healthy and guaranteed to please.
The genus Salvia is our specialty, and we have the largest selection in the United States. We currently offer Salvia species, hybrids and varieties - along with numerous outstanding hummingbird, butterfly and bee plants. Our focus is on plants for pollinators.
Each and every one has been extensively tested & evaluated before we list them here. We're proud of the quality of what we grow, and Unconditionally Guarantee your complete satisfaction with everything we sell.
Read about our safety measures for the novel coronavirus here. We're continuing to produce and ship plants and will be doing so for the foreseeable future. Thank you all for your support during these difficult times.
---
Just getting started with Salvias? We have just what you need - the Getting Started with Salvias page. A great way to learn about this fascinating genus.
Read what our customers say about our service, quality and selection.
---
Fall planting time is approaching!
Most perennial and woody Salvias thrive when planted in autumn. The season's warm soil speeds root growth unlike the cool soil of early spring. Furthermore, sages put lots of energy into foliage instead of root development in spring. Fall planting allows plants to develop strong root systems that prepare them for the demands of rapid foliar growth and flowering next spring.
Look for this icon:

for plants that are superior for fall planting.
Now booking shipping dates through October - order now for delivery at the perfect time for your climate.

Visit our Fall Planting Headquarters Page
What's New
We test every plant before we offer it for sale. Your success is our success. You can be confident that these new introductions are dependable garden plants." - Kermit Carter, General Manager
Change is constant in horticulture. Selecting the best new plants is daunting even in one genus, especially Salvia, which contains about 900 species of true sages worldwide. Our New Arrivals section showcases the latest sages and companions in our online catalog whether new to commercial horticulture or only to our gardens. Please contact us if you have questions or gardening experiences to share about these plants.
(Hardy Pink & Yellow Gloxinia) This color form is rarely seen in Sinningia sellovii, which is a Brazilian species that tolerates heat and lures hummingbirds.
(Blood Red Mexican Sage) From summer into fall, the fuzzy, deep red flowers of
Salvia univerticillata
attract hummingbirds. This sage from Chiapas, Mexico, blooms well in sun or partial shade.