Rapid Navigation of the FBTS Everything Salvias Blog
First posted on Feb 10, 2014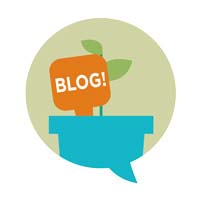 To make it easier for you to access articles in our rapidly growing Everything Salvias Blog, we have expanded our index of special topics. When you click on "Everything Salvias Blog" at the top of any page in the Flowers by the Sea website, a page of icons opens for categories, such as:
New at FBTS -- Additions to our online catalog
Ask Mr. Sage -- Answers to customer questions
Bees in the Garden -- Ways to support honeybees and native bees
Butterflies in the Garden -- How to help and encourage butterfly visits and migration
Container Gardening -- Tips about growing Salvias in pots and planters
Getting Started with Salvias -- Basics about the genus and how to grow sages throughout the U.S.
Hummingbirds in the Garden -- How to attract and sustain hummingbirds
Sacred Sages -- Salvias historically used as medicines and herbs
Shade Gardening -- Sages and techniques that are right for shady areas
Views from the Garden -- Do-it-yourself plant care videos and
Xeric Choices -- Drought-resistant gardening.
Open a category and scroll down its story queue to search for an article you want to read.
Please remember that we always appreciate receiving feedback and questions. Feel free to leave comments or to contact us with questions or ideas for future blog posts.
Update Note: In spring 2018, we made it easier for you to find blog posts about specific plants. When you search our online catalog by botanical or common name, a photo gallery of plants opens and includes a tab -- "Articles from Everything Salvias" -- linking to related posts.
Revised on May 12, 2018 05:00 PM