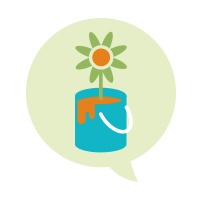 Gardeners need to consider many factors when combining plants in borders, flowerbeds and containers. These characteristics include differing sizes and foliage textures as well as varying needs for sun, moisture and soil fertility. One major consideration is color: What looks harmonious together? What whispers in the landscape? What shouts?
To help you cultivate pleasingly colorful gardens, Flowers by the Sea provides useful content on the subject in our Everything Salvias blog. We cover topics including:
How light and growing conditions affect color
What colors attract hummingbirds and other pollinators
Which Salvias to mix for peaceful, pastel gardens
Why it's fun to apply the Pantone color system to garden design and
What choices are available for adding specific colors to your yard.
You'll find a rainbow of ideas for cultivating color in the FBTS catalog and blog.
Pantone Pageant: "Tender Shoots Green" Designer Salvias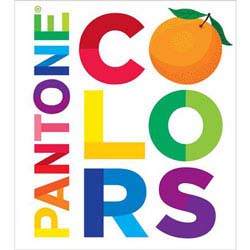 Posted: Monday, January 7, 2013
Synopsis:
Lime is the kind of bright, cheerful color that practically shouts, "Hey, look at me!" Limelight Mexican Sage (Salvia Mexicana 'Limelight') is the kind of plant that makes you say, "Hey, look at that! Let's plant it." It brightens the landscape with its startling contrast of chartreuse-lime foliage and deep violet-blue flowers. Among the hundreds of Salvias that we grow at Flowers by the Sea, it is difficult to think of a more dramatic poster plant to illustrate "Tender Shoots 14-0446," one of the greens that the Pantone color corporation says will be big this year with fashion and industrial designers. Three other lovely, lime Salvias originally from the Mediterranean and the Middle East are also discussed here. Although you may not feel comfortable stepping out in a pair of chartreuse jeans, your garden is a safe place to shout out your love of the color.
Read the Article
Pantone Pageant: Emerald Designer Salvias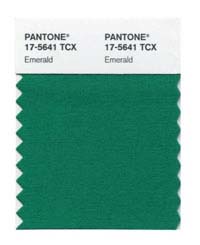 Posted: Wednesday, January 2, 2013
Synopsis:
Emerald and other cool shades of green are among the hot colors for 2013, according to Pantone, a design-industry leader. Flowers by the Sea doesn't generally think of greens or of any colors in nature as being in or out. However, we think it is fun and fresh to consider garden design from a different perspective. Emerald is Pantone's top color for the year. This article about emerald-colored Salvias begins a pageant of sorts down the runway of our blog, showing how the Pantone color matching system can be used to shape landscaping decisions.
Read the Article