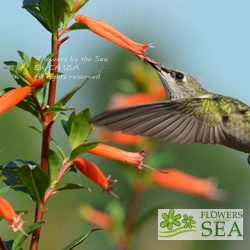 Mouse Over To Zoom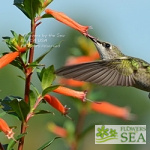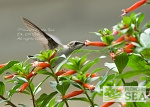 Common name

This is the non-scientific name used for a plant. A plant may have several common names, depending on the gardener's location. To further confuse the matter, a common name may be shared by several completely different plants. At Flowers by the Sea, we rely on the scientific name to identify our plants and avoid confusion.

David Verity Cigar Plant
USDA Zones

The U.S. Department of Agriculture plant hardiness zones indicate the temperature zones where a plant is likely to thrive. It is determined by the average annual winter minimum temperature. Actual winter temperatures may be higher or lower than the average.

8 - 9
Size (h/w/fh)

The anticipated mature size of the plant: Height, Width & Flower Height.

48"/48"/48"
Exposure

This is the average amount of sunlight that a plant needs to thrive. Generally, full sun exposure is 6 or more hours of direct sun daily while partial shade is less than 4 hours of sun or dappled shade all day. Plants may tolerate more sunlight in cooler climates and need afternoon shade in extremely hot climates.

Full sun to partial shade
Soil type

This is the kind of soil that a plant needs to thrive. Most plants require a well-drained soil that allows the water to soak into the soil without becoming soggy. Sandy and clay soils can be improved by digging in compost to improve drainage.

Any well drained
Water needs

Plants have specific water requirements. Water loving means the plant needs regular watering to keep the soil moist. Average generally indicates applying 1 inch of water per week, or watering when the soil is dry to a depth of 3 to 4 inches. One inch of water is equal to 5 gallons per square yard of soil surface.

Average to ample
Pot size

This is the size of the pot your plant will arrive in.

3 1/2 inch deep pot
Container plant?

"Yes" indicates that this plant can be successfully grown as a container plant.

Yes
Hummingbird plant?
Yes
(David Verity Cigar Plant) Cuphea flowers are hummingbird magnets, especially the orange-red blooms of the David Verity hybrid. The blossoms have been likened to cigars due to their tubular shape and hot coloring that ends with a slightly flared and fringed yellow opening instead of petals.

Sometimes the blossoms of David Verity and other cigar-shaped Cupheas are called firecracker flowers. Butterflies also love them.

San Francisco's Strybing Arboretum notes that the floral structure of a Cuphea often is referred to as a calyx flower, because calyx and flower are one rather than being separate.

David Verity's blossoms are larger than those of most cigar Cupheas. Lance-shaped, blue-green leaves cover the slender stems of this subshrub, which has both woody and soft herbaceous growth.

It's thought that the heat-tolerant David Verity is a cross between Cuphea ignea and Cuphea micropetala. Overall there are 260 species of Cupheas and most are native to Mexico, South America, the Caribbean and parts of the American South.

David Verity is long blooming in moderate climates where it grows well in full sun to partial shade. In areas with cooler winters, it works well as a houseplant or seasonal bedding choice. Outdoors, it is a fine edging or container plant as well as a groundcover. Although it thrives with average watering based on local conditions, this is a water-loving plant and can serve as a solution in moist areas of your yard.